Work Compression Socks, 3 Pack
Regular price

$44.99

Sale price

$29.99
Description

Discover the ultimate blend of durability, comfort and support with our new Work Compression Over the Calf Socks. This innovative style was carefully crafted with workplace professionals in mind to improve your circulation, reduce discomfort, and support your overall health while being extremely durable and made to last.

Mild Graduated Compression: Our Work Compression Sock applies mild (8-15mmHg) pressure starting at the ankle and gradually decreasing as it moves up the calf. This technology is a highly effective and non-invasive solution for managing tired legs and aiding in circulation and recovery.

Premium Material: This sock is made from a blend of Polyester, Kevlar®, Rubber and Spandex. This perfect blend is what makes these socks durable and long-lasting. So whether you are on your feet all day, or digging your heel into the floor as you drive, these socks will withstand the abrasion!

Seamless Toe: Experience the bliss of walking on clouds with our Seamless Toe design. Minimizing rubbing, bunching, and irritation, these socks keep your toes free from discomfort and pressure. The smooth, seamless construction ensures a frictionless experience, making every step a delight.

Reinforced Heel and Toe: The heel and toe of a sock are the portions that are most susceptible to wear and tear, especially for those who are on their feet for prolonged periods and for those who wear shoes that put pressure or cause friction in those areas. But don't fret! Our Work Compression Sock has a reinforced heel and toe to provide extra protection, strength and durability. Both of these portions of this sock also have Kevlar® for extra strength and durability!

Double-Layered Heel: We added an extra layer to the heel so you can rest assured that you don't have to deal with holes in your heels caused by friction and abrasion. All the protection without the bulk!

Moisture Control: Keep your feet dry and fresh all day long with our advanced moisture control technology. Our Work Compression Socks are made with a blend of fibers that wick away moisture, preventing sweat build-up and providing a dry, comfortable environment for your feet. Say goodbye to dampness and hello to long-lasting freshness.

Odor Resistant Treatment: Feel confident and odor-free with our innovative odor-resistant treatment. The socks' unique technology inhibits bacterial growth, ensuring your feet stay fresh and hygienic even after long hours of wear. Enjoy all-day protection and keep unpleasant odors at bay.

Over the Calf: This sock designed to extend up to the calf or just below the knee to protect your lower legs by reducing friction and help prevent blisters and discomfort.

Designed with care, comfort, and safety in mind, Doctor's Choice Work Compression Socks are the perfect addition to your daily wardrobe. Whether you're navigating through your daily activities or cranking out long hours at your job, these socks will be your trusted companion, providing the support and protection your feet deserve. Your feet will thank you!

Disclaimer: The presence of Kevlar does not eliminate the need for appropriate safety gear, such as work boots or gloves, when necessary. Please follow proper safety guidelines and be mindful of your surroundings.
Care Instructions

To keep your socks looking their best take care to machine wash cold with like colors, use non-chlorine bleach only when needed, and tumble dry low.
Material

75% Polyester
15% Kevlar
8% Rubber
2% Spandex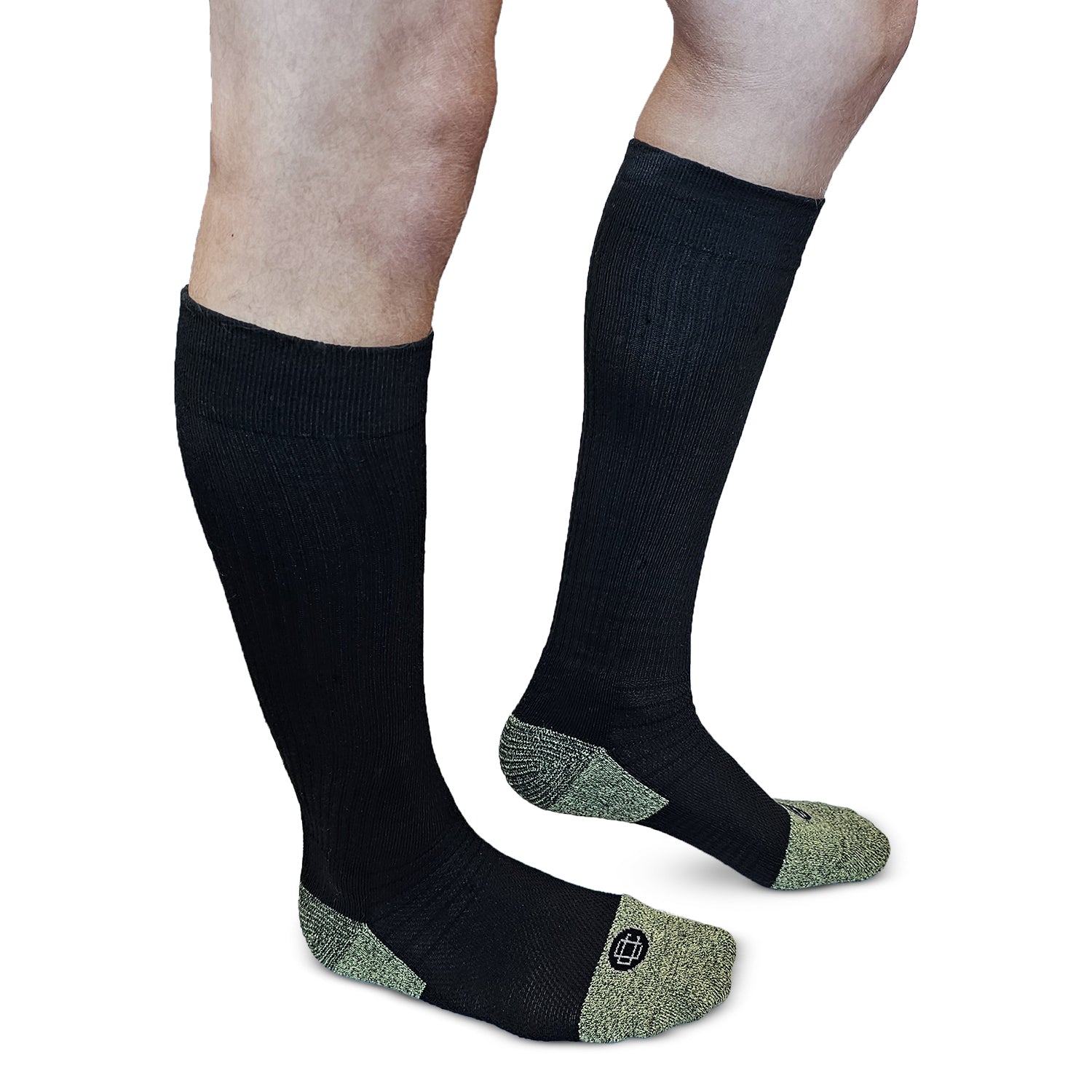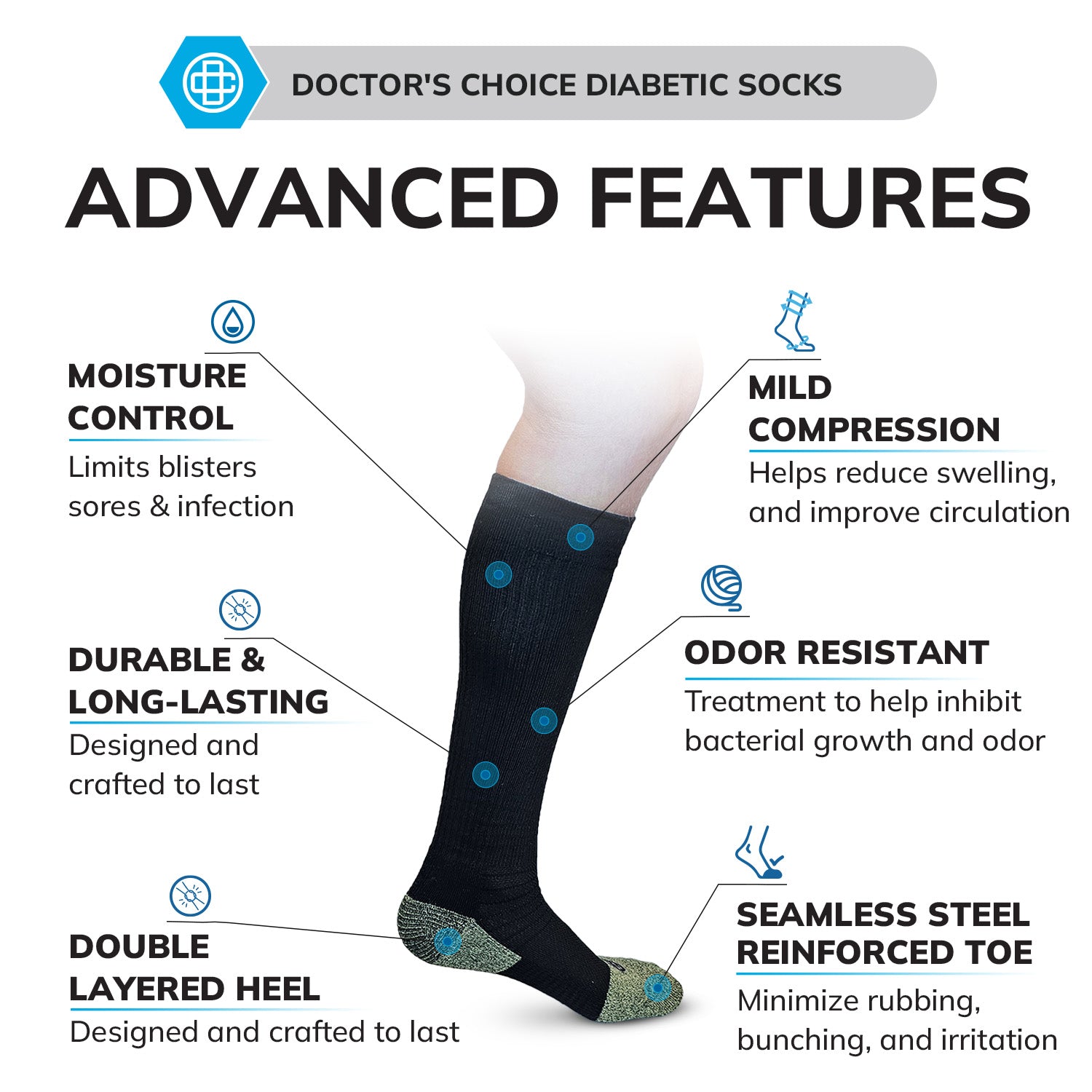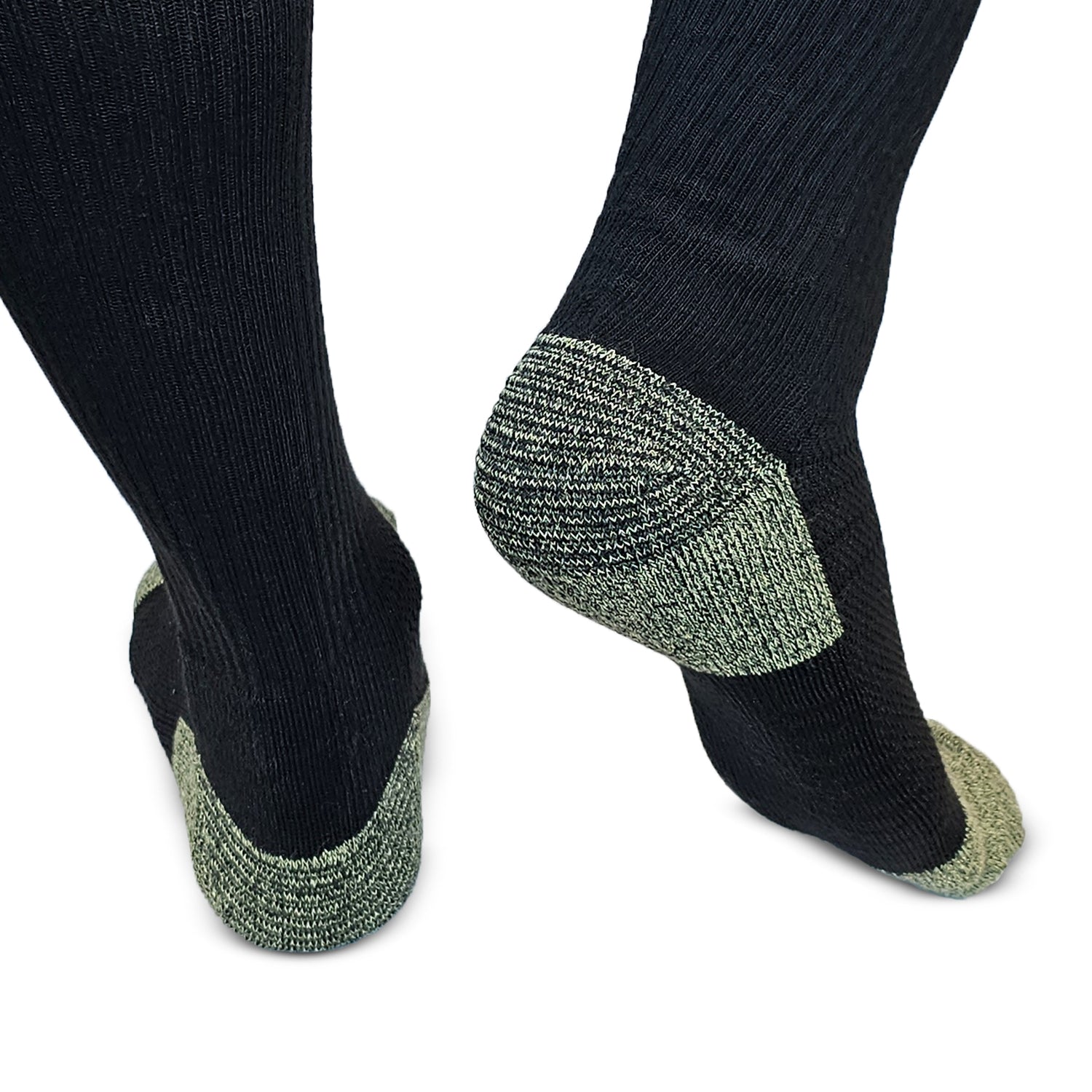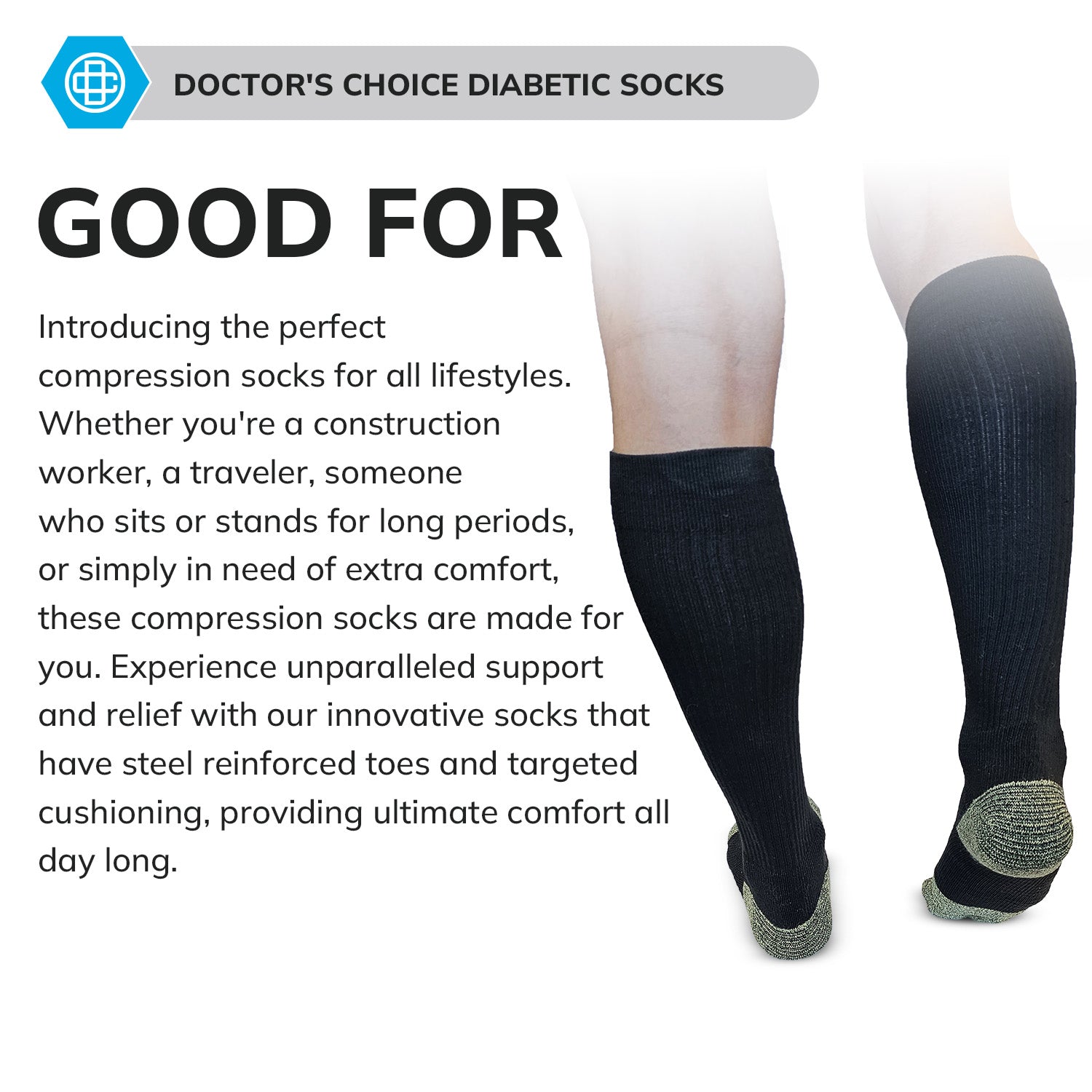 Size Guide